What is Computer Essentials?
Computer Essentials is an online, self-paced digital literacy course that teaches students critical internet and computer skills they need to succeed in today's technological age, like testing on a computer, taking college-level classes, performing in the workplace, and staying safe online.
Computer Essentials aligns with nationally recognized standards, including IC3 GS6 Level 1 targets and Northstar Digital Literacy standards.
Why Use Computer Essentials?
Computer Essentials starts beginners with the very basics of computer use. As students move through the course, the adaptive learning system conducts built-in assessments to allow students with more advanced skills to skip ahead.
Students earn digital badges through Credly as they progress through the course and can share these awards with employers as proof of their skills. Instructors can easily monitor student progress using the automatically generated reports in the Learning Management System.
Take the first step in accessing the Learning Management System by downloading the Essential Steps for New Users Guide.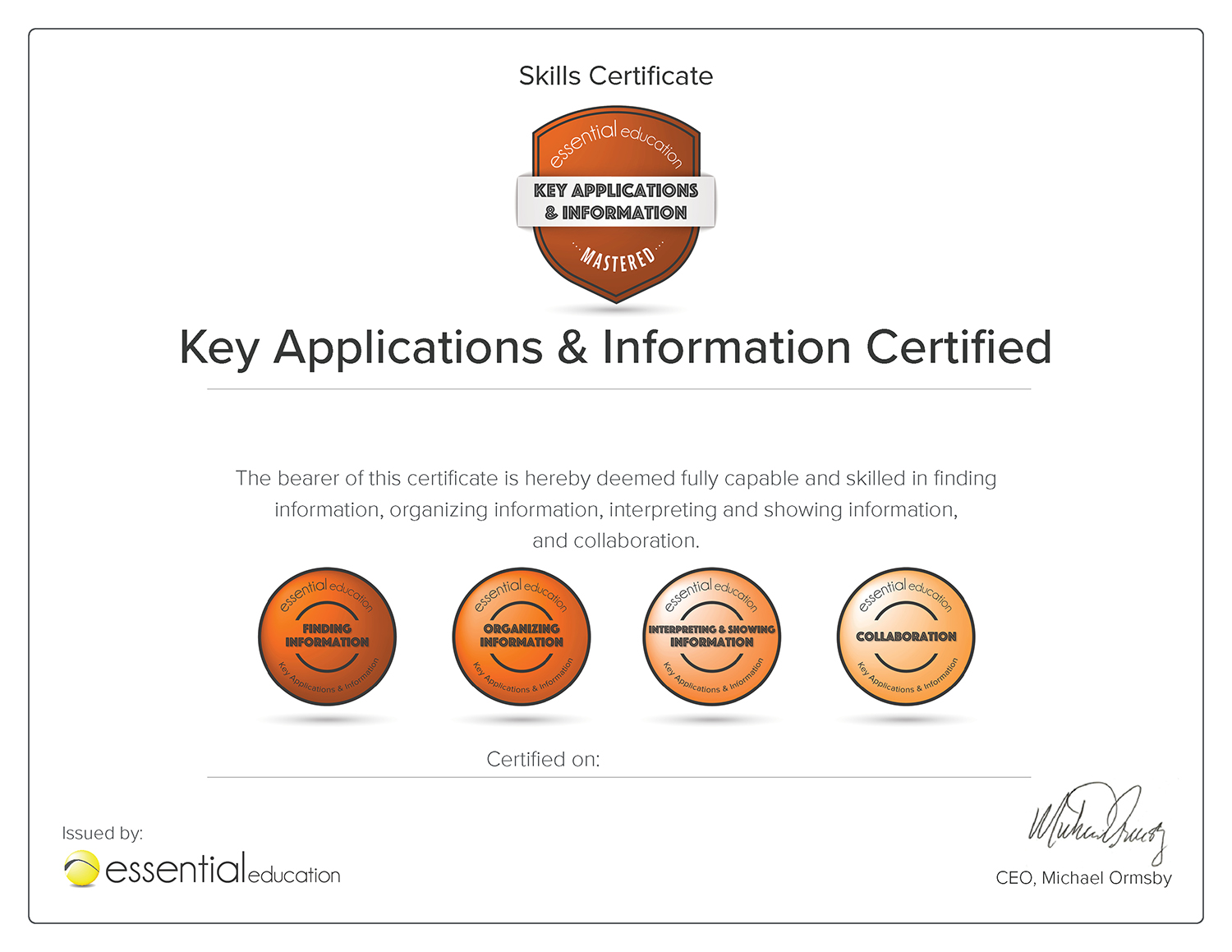 Quick Videos to Get Started in Computer Essentials
AJ's Ideas for Implementing Computer Essentials
Using whole-group lessons or independent study time, integrate Computer Essentials content into the first or last 30 minutes of existing classes.

Before students enroll in distance education or virtual classes, ask them to complete the Computer Essentials course to demonstrate Digital Literacy.

For students with high digital literacy needs, supplement your current courses with out-of-class assignments through Computer Essentials.
Are you Loving Computer Essentials?
We have a full line of courses and workbooks that take students from adult basic education to work-ready.
TABE 11/12 Academy®
CASAS GOALS Academy®
GED Academy®
ABE & HSE Workbooks
MindPlay Reading Coach
College Essentials™
Work Essentials™
Money Essentials™
Dream Catcher