5 Ways to Move From Examples to Exemplary
Many adult educators teach through examples as the core of their time with students. But how can you make sure your examples are exemplary (exceptional even!)? Join us to discover targeted activities to meet the needs of adult learners, strategies to improve classroom engagement, and techniques to take instruction to the next level.
DATE: Tuesday, December 20, 2022
TIME: 12:30pm PT / 3:30pm ET
DURATION: 1 hour
SPEAKERS: Dan Griffith and Jen Denton
Don't Miss a Thing!
Join our mailing list to stay up-to-date on the latest professional development sessions.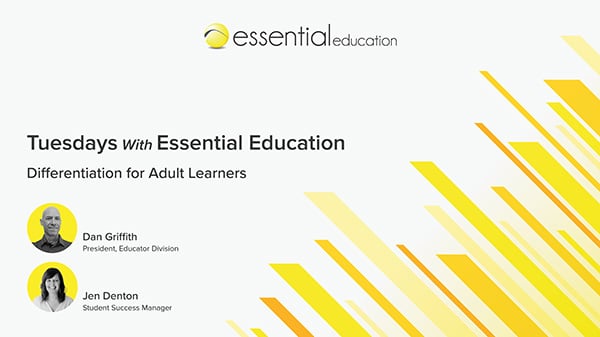 Differentiation for Adult Learners
Learn research, strategies, and assessments to provide effective differentiation for adult learners.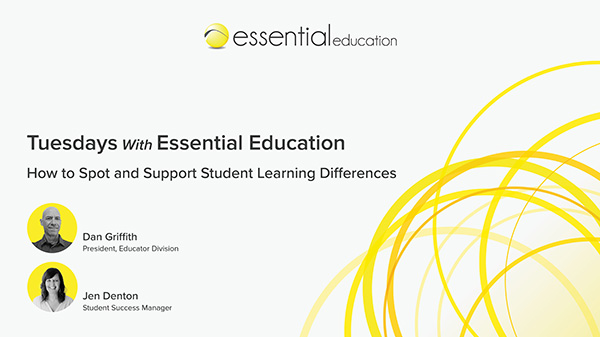 How to Spot and Support
Student Learning Differences
Learn to identify and accommodate common learning differences in your adult students.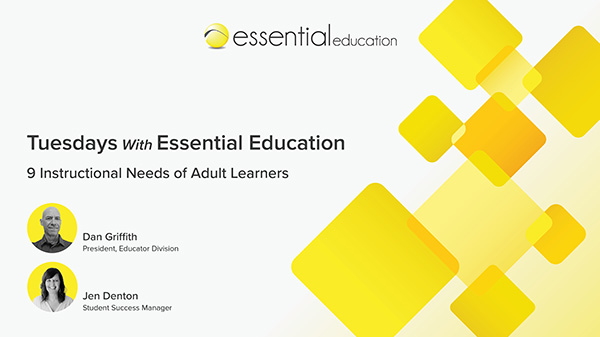 9 Instructional Needs
of Adult Learners
Learn research and instructional strategies to meet the needs of adult students.